Review:
www.goodreads.com/book/show/26025371-his-to-love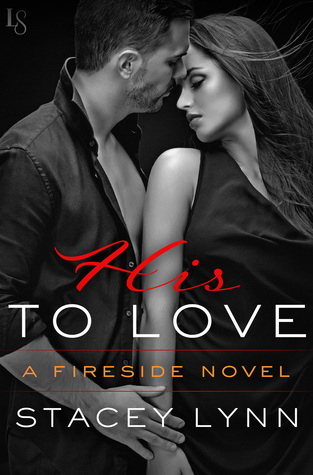 received an eARC, from NetGalley and the publisher, in exchange for an honest review.
'His to Love' by Stacey Lynn this is the first book in the "Fireside" Series.
This is the story of Tyson "Blackbird" Blackwell and Gabriella "Blue" Galecki.
Tyson and Blue had been in love when they were both young. But Gabriella just up and disappeared. Tyson did try to find her but now 10 years later is when he does have her come back into his life.
We find that Gabriella had not stomach for her father's 'Business'. Now Tyson is trying to bring the man to justice that kill his police officer father.
This book had a lot of drama/action and was a good 'second chance' at love type book.
Please follow more reviews at the below sites:
https://www.goodreads.com/user/show/1…http://sissymaereads.blogspot.com/
https://www.facebook.com/sally.mae.39…
http://booklikes.com/
https://romancebookreviewforyou.wordp…
https://www.facebook.com/groups/17091…
https://twitter.com/soapsrus68
Source:
www.amazon.com/His-Love-Fireside-Stacey-Lynn-ebook/dp/B0138OGR3I/ref=sr_1_1?s=digital-text&ie=UTF8&qid=1462918563&sr=1-1&keywords=his+to+love+stacey+lynn
Original post:
sissymae.booklikes.com/post/1400394/his-to-love